Raks Terror V has been announced! Save the date for October 6th, 2018!
Here's the lineup! We have an exciting show full of innovative, thought-provoking, scary, and sexy performances. Start your Halloween season off right and get your tickets now.
Please welcome:
Ahsena
Amber Skye
Arabella
Delphinium Collective
Ellen & Zéphirine Moon Garden
Kamrah
Project Groove
Salacious D
Shannon Townsend
Stygian Sisters Metal Belly Dance
And hosted by the hostess with the mostest Lizzie DeSade!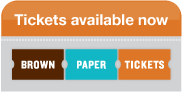 Questions? Please email Kamrah at kamrah@tattooedbellydancer.com (putting RAKS TERROR in the subject line will make sure spam filters won't catch it!)