October is close, and there is so much going on in belly dance for me!
First is my own show, Raks Terror! The tickets are on sale, as are T-shirts. Visit the webpage for more information about the show. You really do not want to miss this show, so buy your tickets now!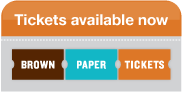 I am also offering a workshop at Waking Persephone! I am so honored to be a part of this unique event for dark and unusual belly dance. The workshop is my Strange and Unusual: Creepy Combos, and it's on Sunday, October 9th at 11:45! I will also be performing at the show, so sign up to be a part of this event here!
Lastly, I am also (sort of) starting a student troupe! This will be very informal at first, as a trial run to see how it goes. If you are interested in performing with me at the November 2nd Cairo By Night Hafla (it's the tenth anniversary celebration for Arabesque Dance and Fitness!), then sign up now for my Intro to Tribal Fusion class. We will be learning a fun tribaret-ish choreography to be presented at the hafla! Come and see what Tribal Fusion is all about, and get to perform, too! Register for the class here.