It's official! Raks Terror tickets are now on sale! Please use the link below to purchase your tickets. There is limited seating, and I'm putting forth every effort to sell this show out, so please get them early. Prices go up at the door, so hurry and get them now!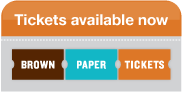 Want to know more about Raks Terror? Check out the website. The lineup looks amazing, and there will be a wide variety of belly dance performers and styles. If you are looking for an out-of-the-box, off-the-wall belly dance show, then Raks Terror is it!
The show will be BYOB, and parking is available (free street and a small lot near the venue). Check out the website for more information.
See you there, if you dare! Muwahahahaha!